Sensible Development provide timed and live online auction systems for clients across 4 continents. We work predominantly in key sectors:
Commercial Machinery & Asset Management - UK, Europe and Australia
Coffee - US, Central and South America
Charity – UK & Europe
We also run ongoing trading platforms for sectors requiring a marketplace interface such as
Commercial & Residential Property
Holiday Homes & Accommodation
Data Trading & Sourcing
Crowd Funding and
Fundraising
Find out more here about some of our client projects, including current ongoing, ad hoc and previous. Please note that we have only featured those we are permitted to publish details of (some we agree not to).
New England Machinery Auctions (UK)
Established in 1970, New England is a asset disposal specialist for industrial and commercial equipment from a range of sectors including Aerospace & Defence, Automotive, Construction, Food & Beverage, Industrial Engineering, Oil & Gas and Pharmaceuticals. We provide them with a full online auction site, incorporating their back-office systems, fulfilment and processing.
                                 1st Machinery Auctions (UK)
Formed by two major players in the UK used machinery sector combining over a century of experience in machine tools, 1st Machinery now boast annual sales of £10 Million. We have created their online auction platform, integrating our core advanced features including invoicing, bulk uploading and reporting.
Hymans Machinery Auctions(Australia)
With one of the largest teams of full-time and contracted asset managers, auctioneers and specialist valuation consultants in Australia, Hymans have a long established reputation in the industrial nationwide. Working in partnership with Sydney agency Pitsch Media, we have designed a bespoke auction system with a live simulcast option to enable full and seamless participation in onsite auctions from anywhere in Australia or the world.
Truck & Plant Commercial Vehicle Auctions (UK)
Truck & Plant Asset Management is an experienced family firm, running weekly commercial vehicle auctions online and onsite auctions of entire fleets, managing asset disposal for major PLCs and councils. We have managed their auction platform since 2015, saving them the commission of their previous supplier and providing dedicated support to their busy administration team.
Scotia Fundraising Site (Canada)
ERIC Financial Research Trading Platform (UK)
ERIC is the UK's first free to use independent platform designed for the new challenges in the procurement of investment management research. The site offers access to a wide range of data, allowing research providers to tailor their services and empowering asset managers with accurate research budget setting and price discovery for their research needs.
BA Highlife Fundraising Auction (UK)
  For the past 5 years, we have worked on behalf of British Airways to run their annual High Life charity auction - part of the global 'Flying Start' partnership between BA and Comic Relief, which works with disadvantaged children in the cities to which the airline flies.
We provide the online platform and back-end functionality, plus the processing, reporting and management for the entire auction, which usually runs for around a month. Campaigns have previously been integrated with PayPal and moved to Stripe payment processing in 2015.
British Airways magazine High Life is read by over 3 million people a month. Produced by Cedar Communications, High Life is now a full cross-content solution integratinh social media, an app, travel website and the airline's award-winning inflight entertainment.

Home Depot Foundation Fundraising Site (USA)
US-based Home Depot Foundation utilise their home construction and DIY expertise, resources and a 385,000 strong team of volunteers to support US military veterans and their families, and to aid communities affected by natural disasters.
We have created an online fundraising marketplace through which they run ongoing events.
The Prince's Trust Fundraising Site (UK)
The Prince's Trust charity helps young people get into work, training and education. We have worked with them to create a bespoke online and live auction Invest in Futures enabling supporters to participate both in the lead up to and during the Gala event.

ACE Wholesale Coffee Auctions (USA)
Daterra Wholesale Coffee Auctions (Brazil)
Hacienda La Esmeralda Coffee Auctions (Panama)
Fincas Mierisch Coffee Auctions (Honduras & Nicaragua)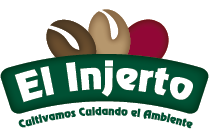 El Injerto Coffee Auctions (Guatemala)
Santa Felisa Reserva Especial Coffee Auctions (Guatemala)
     The Heather Trust Charity Auction (UK)
An independent charity dedicated to promoting the interests of UK upland and moorland areas, The Heather Trust first used our out of the box charity rental product in 2012 to host their Country Marketing & Sporting Sale. It was the first time the fundraising event had been run online and with great success - bids increased by a huge 473% from the previous year and the auction raised almost £35,000. The website we have created for them has been used every year since to host their annual fundraisers.
              Clarke Fussells Machinery Auctions (UK)
UK-based Clarke Fussells are specialist machinery and processing equipment auctioneers in the food sector,  matching vendors with purchasers worldwide. One of our early established machinery clients for many years, we created systems for both their onsite live auctions and online auction services which are operated from their own website.
Tru-Markets Salvage & Machinery Auctions (US)
Tru-Markets (no longer trading) was an online    marketplace for buyers and sellers of commercial salvage and energy equipment, based in Texas USA that utilised our core enterprise online auction platform. We integrated a special variation on the sealed-bidding process which is prevalent in this sector, and they also took advantage of our advanced content management system allowing them to customise their home page and general content to promote their services.
 We Love Sold Residential Property Marketplace (UK)
A new online real estate agency service aiming to 'cut out the middle man' by connecting home buyers and vendors online for a fixed-fee, zero commission service. Seeking to capitalise on the burgeoning growth of this new sub-sector of companies such as Tepilo and Purple Bricks, this entrepreneurial business took a version of our traditional auction interface and specified extensive customisation of both functionality, design and back-office processing with real-time tracking of customer interaction.
Most exciting was the utilisation of our API feature to integrate direct external partner feeds to and from
Rightmove
and
Zoopla
. One of our first major property sector projects, the welovesold.com site demonstrated the agility and flexibility of our core platform to adapt to an existing and fast developing industry, with slick UX and a beautiful consumer-facing front-end.
Another innovative start-up venture, Waste Web was an online waste trading website offering an open and ethical platform to the waste management and recycling sector. We created a fully branded specialist site with a large amount of customisation work; including highly customising the bidding interface, buying/selling methods, search tools and registration fields to reflect the nature of the products and services being traded. A developing sector, this is a project we expect to see more of in the future..